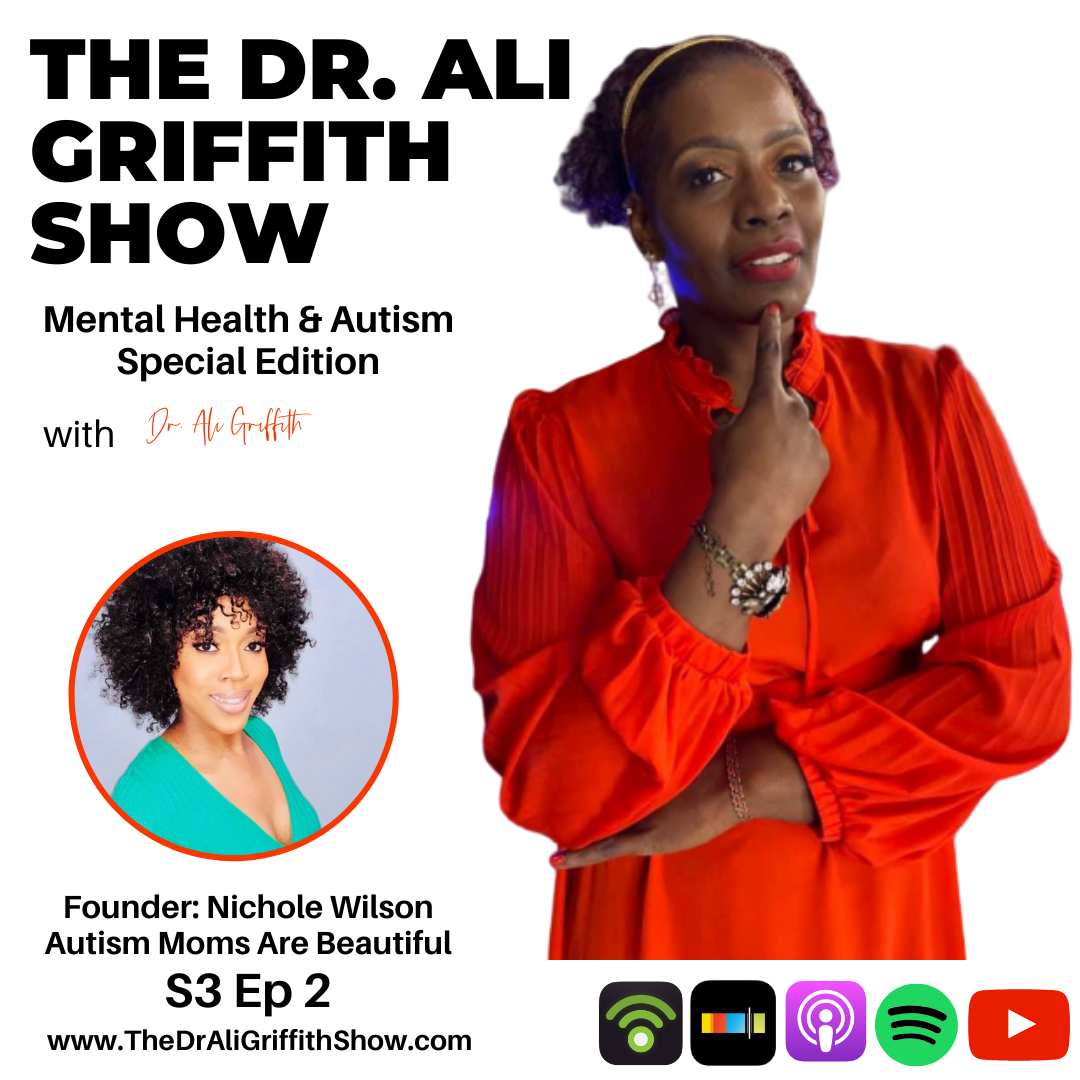 Today on The Dr. Ali Griffith Show, Mental Health/Autism Special Edition, www.thedraligriffithshow.com, you will learn about the power of "beauty within for autism moms" and her tips she uses for self care while parenting during exceptional challenges. For more information or to schedule your complimentary 15 minute     individual consult with Dr. Ali www.draligriffith.com
Our guest this episode is Nichole Wilson, a native Houstonian who has a Masters Degree in Leadership. Nichole is the founder of Autism Moms Are Beautiful and Editor-in-Chief of AMAB Magazine. She also was mentored by Dr. Ali Griffith to help and guide Nichole to be a successful Autism Mom-preneur.
She has received awards from Mayor Sylvester Turner and Sheila Jackson Lee for her outstanding love for the Autism community. Nichole is the Saturday Morning radio show host for 953jamz and she is Ms. Pearland Texas Regency 2020.
Nichole has also published two books with other mothers. Made to Overcome, Single Parent Edition created by Chou Hallegra and Autism Relationships Matter by April Green.
Nichole Wilson created an Anthem song for autism moms entitled, Autism Moms Rock. This anthem has over 73,000 views on Facebook and she is currently working on her next single. Nichole enjoys volunteering for various organizations including Hope For Three.
https://www.facebook.com/amabmagazine/