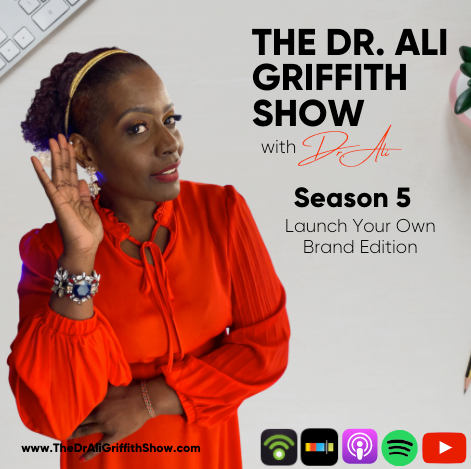 In today's episode, Annette J. Morris speaks about the importance of launching a brand that you love. She drops diamonds on multiple streams of income and about raising over half a million dollars of funds and more in her non-profit organizations. Specifically how she went from therapist to The CEO Therapist.
This is the podcast you don't want to miss...
Annette J. Morris, M.A.  is a Professional Mental Health Counselor, Certified Life Coach, Motivational Speaker, Published Author, Entrepreneur and Business Consultant. Her favorite quote which is the philosophy she lives by is "you will get all you want in life if you help enough people get what they want" by the late Zig Ziglar. Her professional career is focused solely on helping others to either accomplish their goals as an entrepreneur or in life as a whole. Although
Annette has accomplished a lot in life, she had very humble beginnings. She's also the first full-time entrepreneur of her family and Owner/Lead Consultant of Goal Getter, LLC. She helps female entrepreneurs discover their God given gift and convert the gift into a 5-7 figure business.  Goal Getter LLC also develops non profit organizations and for profit businesses, offer master classes, business coaching and consulting services and an array of products to help entrepreneurs start and scale their entrepreneurship ventures. Of all that she's accomplished in life, she's most excited about being a saved and a child of the most high God. www.goalgetterllc.com
Meet the host: Well, not-so-simply put, Dr. Alisha "Ali" Griffith is a powerhouse. A published  #1 best selling author, global transformational speaker and a startup business coach for moms, she has dedicated her career to helping moms to launch their own profitable personal brands online and create wealth on their own time and terms.
Whether we're talking about this hit podcast, The Dr. Ali Griffith Show, or leading the sales teams for personal development and media titans such as Lisa Nichols, Steve Harvey or Susie Carder,
Dr. Ali is the rock star in every room she enters, including being a featured speaker at the World Summit 2020, held by Tony Robbins and Dean Graziosi, to almost 9,000 attendees. 
But what sets her apart from many, is that she's not one to rise alone. With an incomparable blend of business strategy and personal development, there is a depth to Dr. Ali's coaching that is unmatched. Her proven path to profitability— laser clarity, systems and sales—Learn more about Dr. Ali and opportunities to build an extraordinary personal brand and life at www.draligriffith.com.
NOW LET'S CONNECT FOR REAL FOR REAL!
Follow Dr. Ali Griffith on Instagram at https://www.instagram.com/draligriffith and https://www.instagram.com/mompreneursonfiretribe
Join my FREE Facebook Group The Mompreneurs TRIBE https://facebook.com/groups/themompreneurs
FAN of this PODCAST? If YASSS, leave your thoughts with your RATING and REVIEW and follow on your favorite podcast platform, so you will know when the next podcast is released! Your ratings and reviews matter A LOT and helps to spread the messages for more mompreneurs to be ignited in their purpose, passion and pockets!