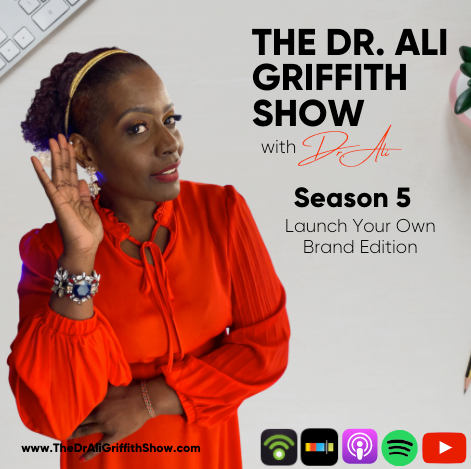 How do you process the unhealed traumas that show back up in your business and in your life? In today's episode we unpack and rebuild with our Business Expert Malorie Nicole
Malorie Nicole helps entrepreneurs and corporate executives that are wanting to grow create massive shifts in their life by removing their subconscious mental barriers and implementing energetic changes to create a fully fulfilled life. www.malorie-nicole.com
To get in contact with maloriecoaching@gmail.com
Dr. Alisha "Ali" Griffith is a powerhouse. A published  #1 best selling author, global transformational speaker and a startup business coach for women, she has dedicated her career to helping women to start profitable businesses and create wealth on their own time and terms. 
But what sets her apart from many is that she's not one to rise alone. With an incomparable blend of business strategy and personal development, there is a depth to Dr. Ali's coaching that is unmatched.
Her proven path to profitability— laser clarity, systems and sales—Learn more about Dr. Ali and opportunities to build an extraordinary business and life, plus access to free downloads and guides at www.draligriffith.com.